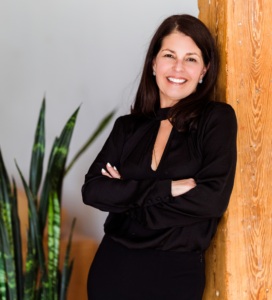 Leslie Montanile
Ms. (Hausner) Montanile began practicing matrimonial law in 1992 in Los Angeles, California. Working in a prestigious boutique law firm, she worked closely with clients to successfully achieve their desired goals and immediate needs. Upon moving back to her native home in New York and working at NBC between 1997-1999, Ms. Montanile decided in January of 2000 to open her own law practice and dedicate her legal career to helping women stuck in horrible situations – going through divorces – to effectively navigate the process of divorce and achieve independent financial success.
Ms. Montanile has helped hundreds of women throughout her 28-year career, and her experience encompasses a wide range of successful settlement negotiations, including but not limited to, pre-nuptials, post-nuptials, uncontested stipulations, custody arrangements, and other complex financial agreements.
Ms. Montanile received her law degree from the Benjamin N. Cardozo School of Law in New York City and is admitted to practice before the Courts of the State of New York, California, and Connecticut. She is a member of the Family Law Section of the New York State Bar Association, the Westchester Women's Bar Association, a Woman's NYC mastermind group, and both the California and Connecticut Bar Associations. She has made guest appearances on Women's Radio Network and morning show, Connecticut 1 speaking about women's issues that occur before, during, and after a divorce. Her work has also been referenced in Westchester Magazine and Inside Westchester.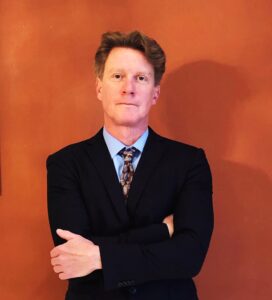 Joseph Montanile
From 1991-96, Mr. Montanile worked as a law clerk for Lester Schwab Katz & Dwyer while attending law school and was hired as an Associate after graduation. He worked exclusively in the firm's product liability unit, defending automobile manufacturers in product liability lawsuits nationwide. Subsequently, he became a partner in the premier NYC-based personal injury law of Qeller & Fisher (1997-2002) – handling the firm's products liability matters, Labor Law (construction) premises liability, and general negligence matters involving catastrophically injured persons.
In 2002, Mr. Montanile decided to enter his own practice and became a partner in a boutique Manhattan-based law firm, Hausner & Montanile, PLLC.
He specializes in the representation of persons who have been tragically injured and handling the discovery and trials for the firm's matrimonial matters. Mr. Montanile handles all his personal injury cases from inception to discovery, trial, and appeal.
He has extensive experience in general negligence, product liability, and medical malpractice matters. More recently, Mr. Montanile has seen a rise in representing injured bicyclists. He has also served on the Tort Litigation and the Products Liability Committees for the Bar Association of the City of New York.
In 2012, Mr. Montanile accepted an Adjunct Law Professor of Product Liability position at the Elizabeth Haub School of Law, formerly Pace Law School.
Mr. Montanile received his law degree from the Brooklyn School of Law and is admitted to practice before the state courts of New York. He is a member of the Trial Lawyers Section of the New York State Bar association.